School Uniform
All students attending The Hurst School are required to wear the correct school uniform. There is no negotiation on this point. The school uniform has been designed so that it is safe, practical, smart and easily obtainable.
Students who do not attend school in full school uniform will either be sent home to change or loaned an appropriate school uniform to wear. Failure to comply with these expectations is likely to lead to further sanctions.
May we take this opportunity to thank you for your continued support of The Hurst School and our high standards.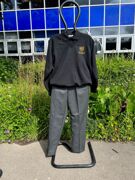 Please note that there are changes to the uniform that apply to Year 7 students that are joining us in September 2022. There are no changes to the existing uniform for students in Years 8-11.
If you require any further clarification, please contact your Head of House.
Contact details:
www.skoolkit.co.uk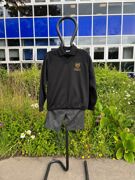 SkoolKit will be holding a 10% discount week in their Basingstoke store from Saturday 23rd July – Friday 29th July, where all items listed on the website (which includes the polo shirts, sweatshirts, new skirt and a selection of grey trousers and shorts) will be discounted.
Free delivery will be available with any size order placed online by using the following code when viewing your basket online. Saturday 23rd July – Saturday 30th July SUMMER2022
SkoolKit: 15 Church St, Basingstoke, RG21 7QG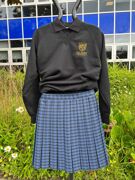 Opening hours:
Mon - Fri 9:00 - 5:30
Sat 9:00 - 5:00
Sundays & Bank Holidays Closed. Tel: 01256 817284
* Online orders for Skoolkit need to be placed by Wednesday, 8th August *
PE Kit
www.swischoolwear.co.uk/parentguide. Please visit the website to find out information about special offers and discounts. SWI recommend that orders are placed before Monday 1st August 2022.
Year 7 uniform guidelines - please read