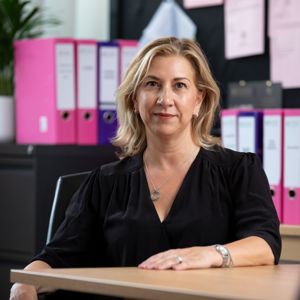 The Hurst School is an aspirational school of just under 1,000 students. It enjoys a semi-rural location and makes the best of its large site and green surroundings.
It has a strong ethos and is driven by its values of ambition, commitment, respect, excellence and community. It was last rated "Good" by Ofsted in March 2019.
I am exceptionally proud and feel privileged to be leading The Hurst School. In line with the values, I am ambitious for the school to continue on its improvement journey by providing high standards of Teaching and Learning along with a curriculum which supports every young person to be ready for their future in a rapidly changing world. I am committed to maintaining and developing a safe and happy school to support children to thrive and enjoy their education.
Respect is a key value that must underpin everything we do. Teachers cannot teach and pupils cannot learn if the environment is not conducive, so we set high expectations to respect the rules. We should all strive for excellence in education. I have high expectations of pupils, staff and myself. Our overall aim at The Hurst is to instil a real sense of pride and ambition in our students to unlock their true potential.
Working with the wider community we pride ourselves on the friendliness of the school and the close relationships between staff and pupils as well as the care and guidance that we provide. We endeavour to work closely with our feeder schools to support children transitioning to The Hurst School and similarly with the post 16 colleges to support our students in their future pathways. This helps our students to get the most out of their educational journey. However, we don't just look at the academic progress, we believe in developing all aspects of a child's skillset helping them to become resilient, well rounded and confident young people. Our personal learning programme, alongside opportunities to get involved in extra-curricular activities such as sports, music, drama and trips, create an environment to inspire and develop students beyond the classroom.
I hope that our website provides you with all the information that you are looking for. Please do not hesitate to contact us if you require any further information or assistance.
Jayne McLaren
Headteacher