Teaching and Learning
Building minds and character for future life success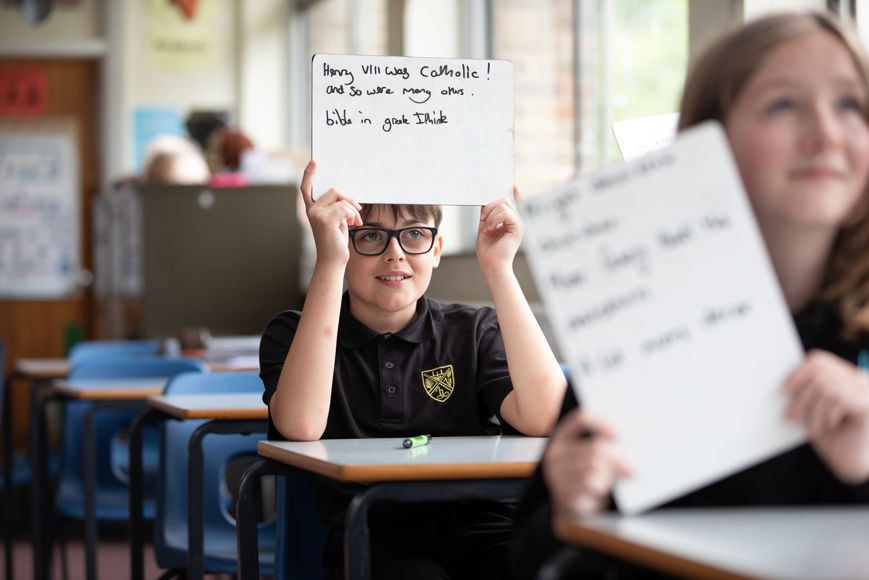 The vision of The Hurst School is to prepare and inspire our students for a rapidly changing world by developing confidence, resilience and independence alongside a love of learning. Students will aim for success today and be equipped for tomorrow.
Our aim is to provide an excellent education for all our students; an education which brings out the best in all of them and prepares them for success in life and the world of work. Our curriculum is designed to provide young people with the core knowledge and cultural capital needed both for further academic study, while enabling them to develop as citizens and engage effectively in the world beyond school.
Our curriculum is designed to be balanced and rigorous, in order to maximise students' knowledge, as well as their personal development. The principle of education with character is delivered through the curriculum at every opportunity. Everything students learn in school, alongside the taught curriculum, is seen as part of the whole curriculum. This includes the approach to spiritual, moral, social and cultural development, as well as the extra-curricular provision.
The Hurst School vision statement
Aims
The aims of the Teaching and Learning Protocols are to share a clear set of high expectations and a consistent approach to teaching and learning at The Hurst School, so that teachers, parents and carers, and students are all aware of, and can work towards, the highest possible standards of education.
The Protocols are designed to share a set of principles for good teaching and learning, rather than an expectation that teaching staff teach in a specific way. The Hurst School recognises that teaching styles will vary across departments and across staff.
Ultimately, the focus is on ensuring excellent progress and outcomes for all.
The Teaching and Learning Protocols are structured into six sections.
Planning and implementation of learning activities
The journey of the books
Marking, feedback and assessment
Setting of appropriate homework
Monitoring and evaluation of teaching and learning
The role of the Parent/Carers and Student
Please click on the links in the blue box on the top right of the page to find out more.