Uniform
Uniform Requirements 2021-22
All students attending The Hurst School are required to wear the correct school uniform. There is no negotiation on this point. The school uniform has been designed so that it is safe, practical, smart and easily obtainable.
Students who do not attend school in full school uniform will either be sent home to change or loaned an appropriate school uniform to wear. Failure to comply with these expectations is likely to lead to further sanctions.
May we take this opportunity to thank you for your continued support of The Hurst School and our high standards.
If you require any further clarification, please contact your Head of Year.
Please note: All students are able to continue to wear the polos and jumpers with coloured logos until grown out of.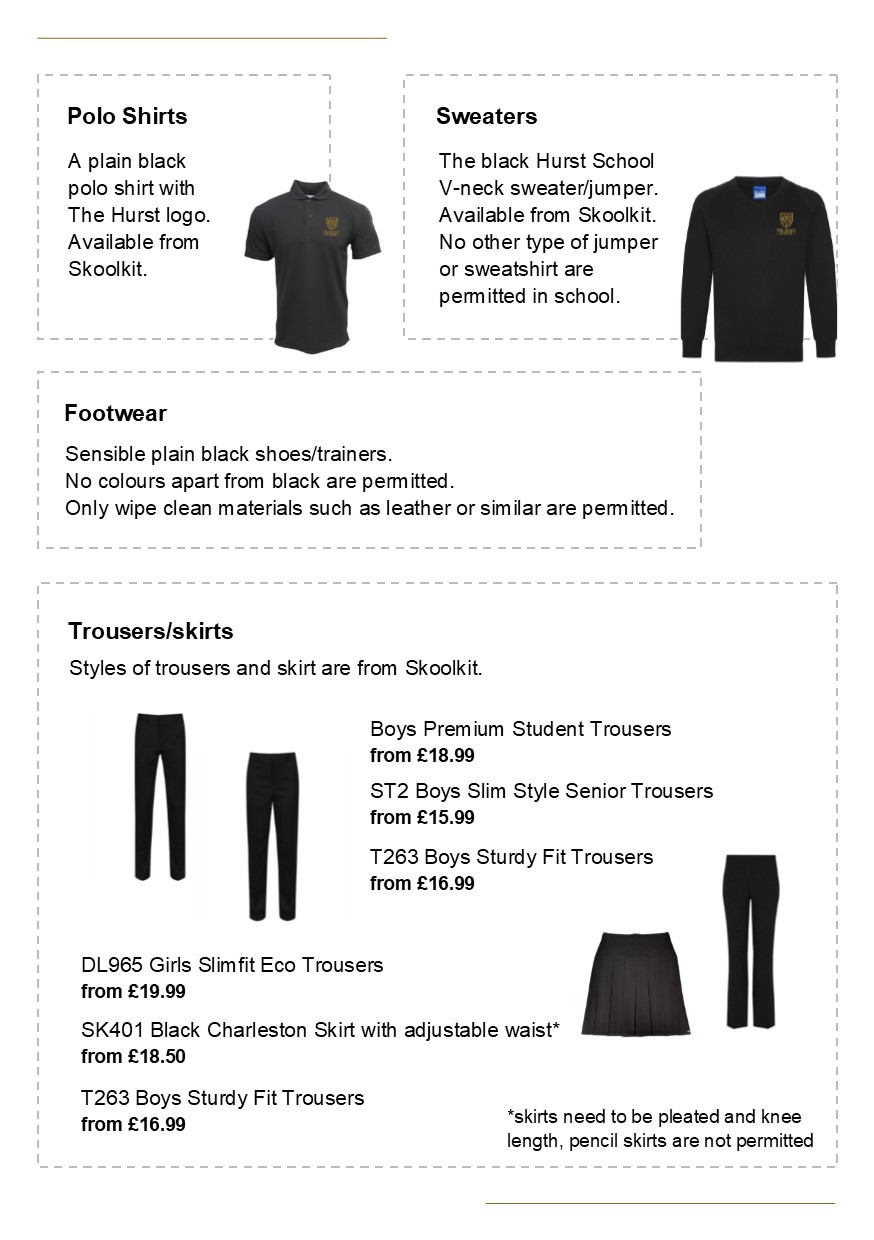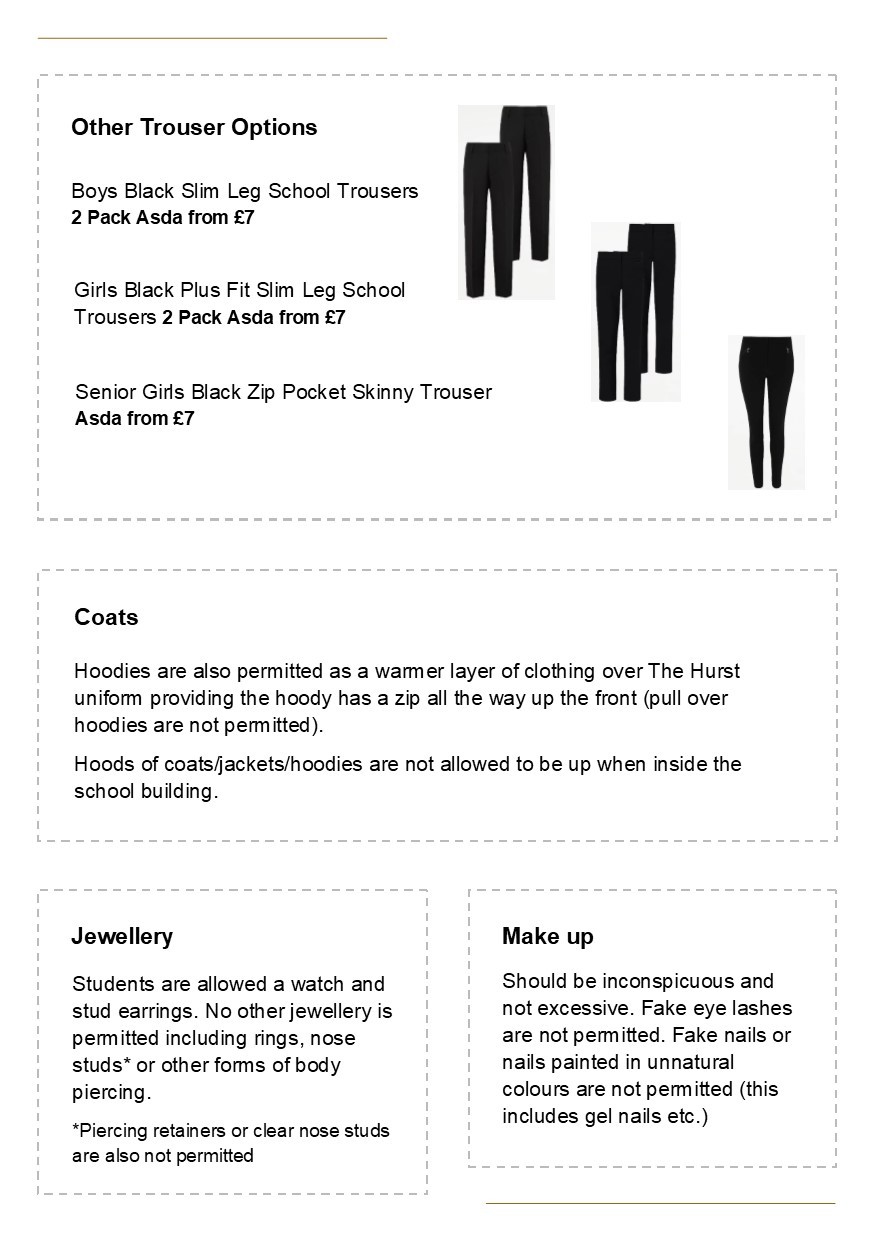 Please note: School trousers from other brands are also acceptable as long as they are plain black and in a similar smart style/material to those from Skoolkit. All students are also able to wear the plain black tailored shorts available to purchase at Skoolkit. Plain black shorts from other brands are acceptable as long as they are in the same style/material to the Skoolkit branded ones.