Year 7 Geography Students Investigate Micro-climates
Back to News

Posted on 18th Nov 2021
Over the summer, the Geography department invested £300 in purchasing new digital anemometers so students could carry out weather and climate fieldwork.
Working in pairs, students had to plan an investigation to find out how the temperature and wind speed changes around the Hurst School site. They had to think critically, work in pairs and record accurately.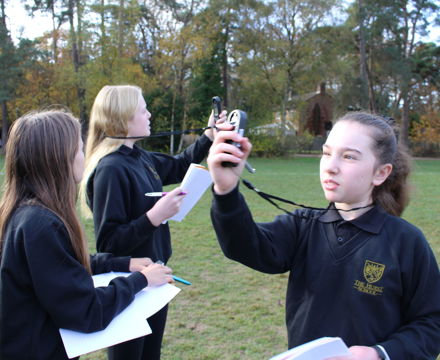 Above: Lucy, Megan and Olivia measuring wind speed on the front field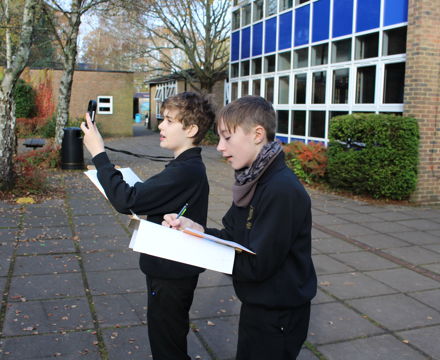 Above: Henry and Rocco using an anemometer to measure temperature - but would you choose Fahrenheit or Celsius?
On returning to class we were able to develop our maths skills by working out mean, median and mode values and mapping the data. Not only were pupils making lots of links between geography, maths and science it was great fun too.
A big thank you to Mrs McLaren for funding the purchase.