The Hurst Gym
If you are looking for a relaxed and sociable atmosphere then you have come to the right place.
As soon as you walk through the door of The Hurst Gym you will find a warm welcome. We have an excellent range of equipment to suit everyone, from the novice to the experienced gym user. A variety of cardio and resistance machines, an outstanding free weights area, and a dedicated functional fitness area.
Our instructors are always on hand to offer help and support and provide you with your own personalised fitness plan that will not only get you feeling fitter but you will have fun and enjoy your workouts.
Gym Instructors and Personal Trainers
Here at The Hurst Gym, we are very fortunate to work with a range of Fitness Professionals. Kevin, Sarah, Amy or Max will take you through your gym induction and design you your personalised fitness programme.
Fully qualified and totally professional, our in-house Fitness Instructors are second to none.
Working with a personal trainer is an excellent way to reach your goals. The right personal trainer can help you find the motivation and energy you never knew you had, while helping you transform your lifestyle to a healthier one.
Our inspiring personal trainers are skilled in areas from weight loss to nutrition, from sport performance to strength building. Please give us a call or ask at Reception for more details.
Prescription to Exercise (PTE)
This 10-week programme is available to patients that have been referred by their GP. If you have received a referral, please please contact us to arrange a date to start your PTE membership. Before your first session, please click here to print off and complete the form and bring it along with you.
Fitsense App
FitSense is our brand new member app specifically designed for you.
Available on iOS and Android, Fitsense allows you to quickly and easily book classes, build social connections and immerse yourself in your Gym's community, create tailored workouts and much more!
NEW - Inclusive Fitness/Functional Training Room
Opened April 2022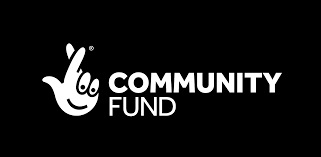 With the generous support of The National Lottery Communities Fund, we have been able to invest heavily in equipment to make exercising for those in our local community with a disability, less of a challenge.
We have converted a former disused area of the building, close to the main gym, and transformed it into a specific Functional Training zone. As part of this development - which has been part-funded by The National Lottery - we have installed new gym equipment making it a fantastic addition to our already excellent fitness provision.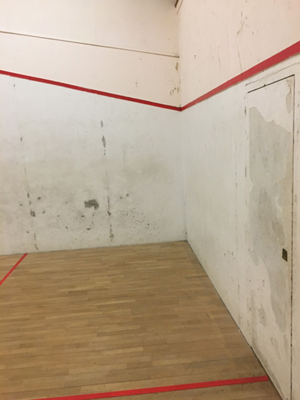 Before
Before the renovation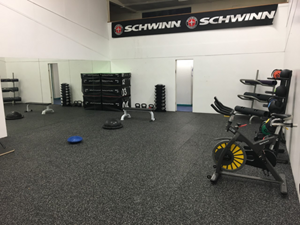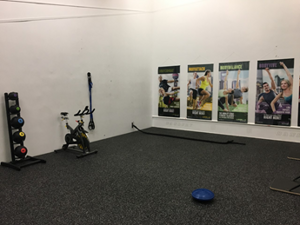 The new Functional Training Room
We have designated this space to be a quiet zone, which we believe will help those with sensory needs to feel more comfortable using the facilities. By providing a calm and quiet environment for exercise, we hope we can encourage members of our community with sensory issues to maintain their exercise levels and a result lead a healthier lifestyle. Whilst this area will specifically support people those with disabilities, we have also reworked the layout of the gym to ensure the space is accessible for all users.
For wheelchair users, we have added a new piece of equipment into the gym. Cardiovascular exercise can be difficult for those in a wheelchair, so following extensive research, we have purchased an Invictus Trainer. The Invictus Trainer is a treadmill for wheelchair users, designed to improve fitness, burn calories, condition shoulders and fine-tune pushing technique. Please click the link to find out more about this innovative piece of equipment invictus trainer.
The Invictus Trainer can be booked by calling Reception on 0118 981 1611. It can also be used as part of group exercise sessions as well if required – please speak to Reception to make a booking.
The Hurst School would like to thank to the The National Lottery Community Fund for their support with this project, and we look forward to helping the local community to to lead healthier lives.